The best gift ideas of 2023?
Since the best gifts are all about showing someone how much you love and care about them, it's important to find the perfect gift that truly reflects your sentiments. Whether it's a classic gift that never goes out of style, or a unique present that captures their personality and interests, there are plenty of options to choose from.
To help you find the right gift for your loved one, we've gathered our favourite gift ideas to impress you. From sentimental keepsakes to practical items they'll use daily, these gifts are a great way to show how much you appreciate them. Whether it's for a birthday, anniversary, or just because, there's no better way to express your love and affection than with a thoughtful and well-chosen gift.
With so many classic and unique gift options available, you're sure to find the perfect present that will make your loved one feel special and appreciated. And with some creativity and inspiration, you can create a gift that they will cherish for years to come.
Boxer robot Bluetooth speaker decorative gift toys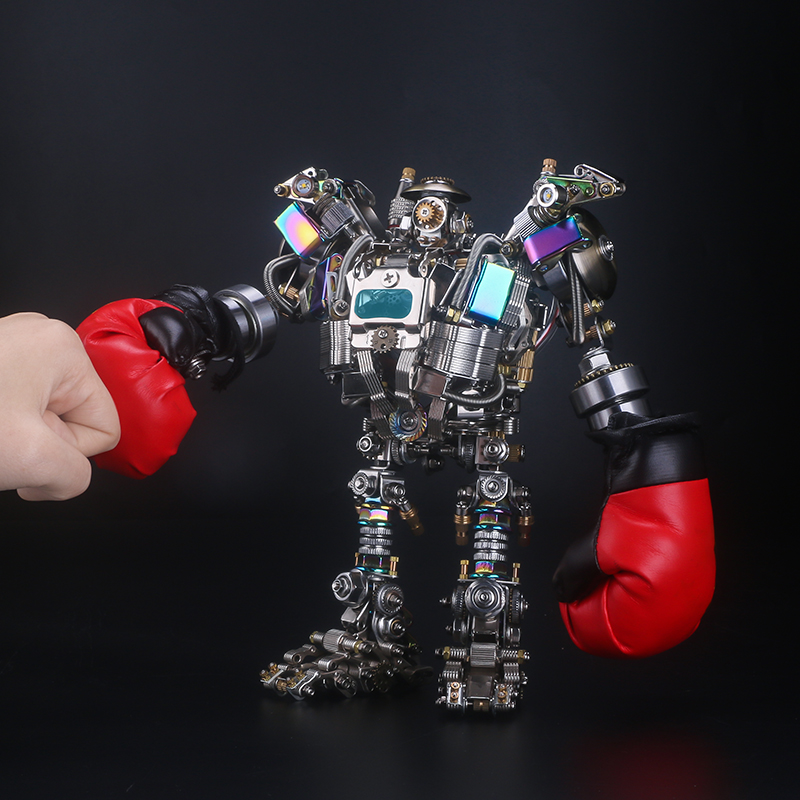 If he looks a bit like the robot inside League of Legends, for the home office is starting to look more like a boxer, he may need this Bluetooth model boxer to enjoy the songs, which is a thoughtful gift. You can also put the phone anywhere, a perfect gift for the best choice for gift-giving
Spider tabletop decorative gift with lights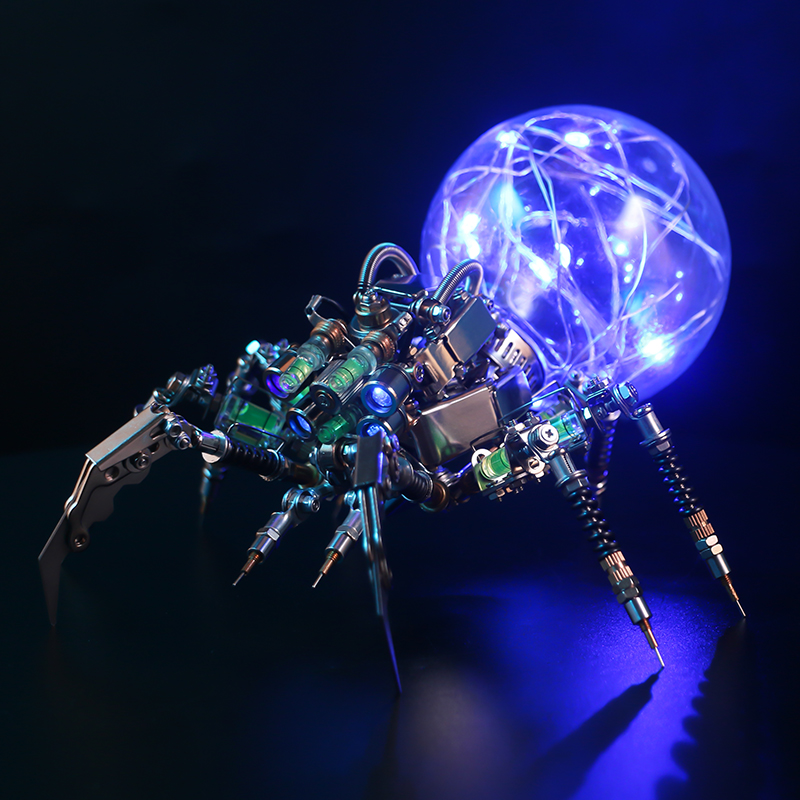 If you're looking for a unique and popular gift, consider a cyberpunk-style DIY kit with lights that are moderately difficult to assemble. This product is perfect for hobbyists who enjoy a challenge and could serve as a great hobby or a fun project to work on. It's a great addition to any gift guide and offers a unique shopping option for those seeking the best present.
Metal armour gift that can put a watch
This kit could make a great gift for anyone who enjoys puzzles, DIY projects, or mechanical art. Not only is the process of constructing the robot a fun and rewarding activity, but the finished product itself can serve as a unique decorative piece. Additionally, with the inclusion of a watch, this kit is a well-rounded gift that adds an extra touch of practicality and style. Whether for a friend or family member, this time machine-robot mechanical metal art 3D puzzle kit DIY with a watch has the potential to make a great gift that will be both enjoyable and memorable.
Steampunk chameleon model decorative toys gifts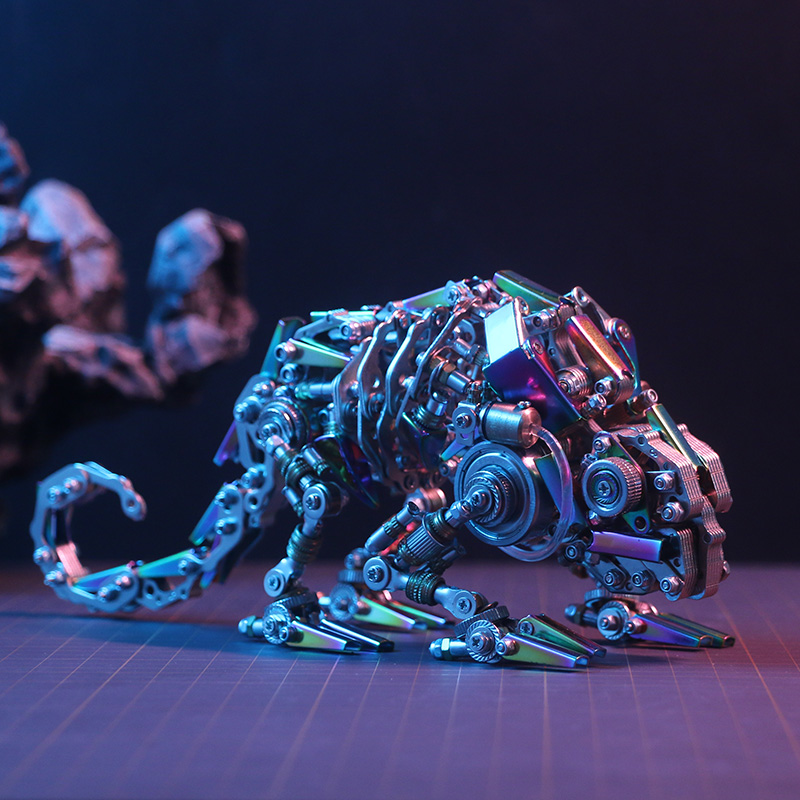 This seems like a unique and fun gift for people who love animal imagery and DIY projects. Mechanical chameleon gift, simulation modelling life in common hardware parts to construct a cyberpunk life form. When the surrounding environment changes, it will display the corresponding protective colour.
Metal Bluetooth scorpion toy gift decoration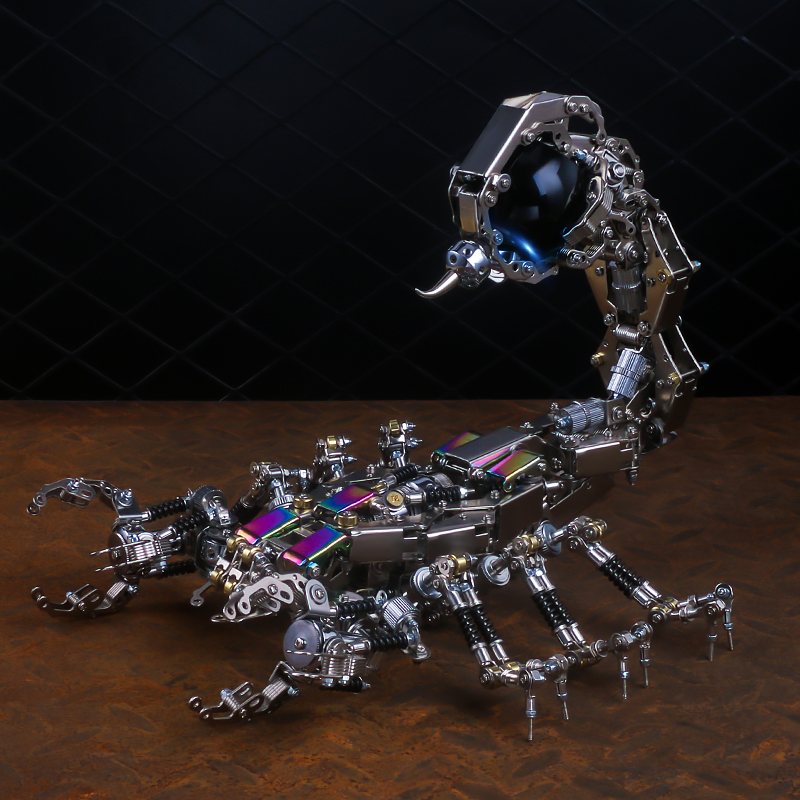 This Scorpion 3D Assembly Metal Kit DIY gift Wireless Bluetooth Speaker is an excellent choice for any occasion. Create a unique and personal gift with this high-quality kit, which includes real stainless steel components and a wireless Bluetooth speaker. The DIY assembly requires no soldering and is suitable for beginners. It's sure to impress and make perfect gifts for friends, family and loved ones!
Moon Astronaut toy decoration gift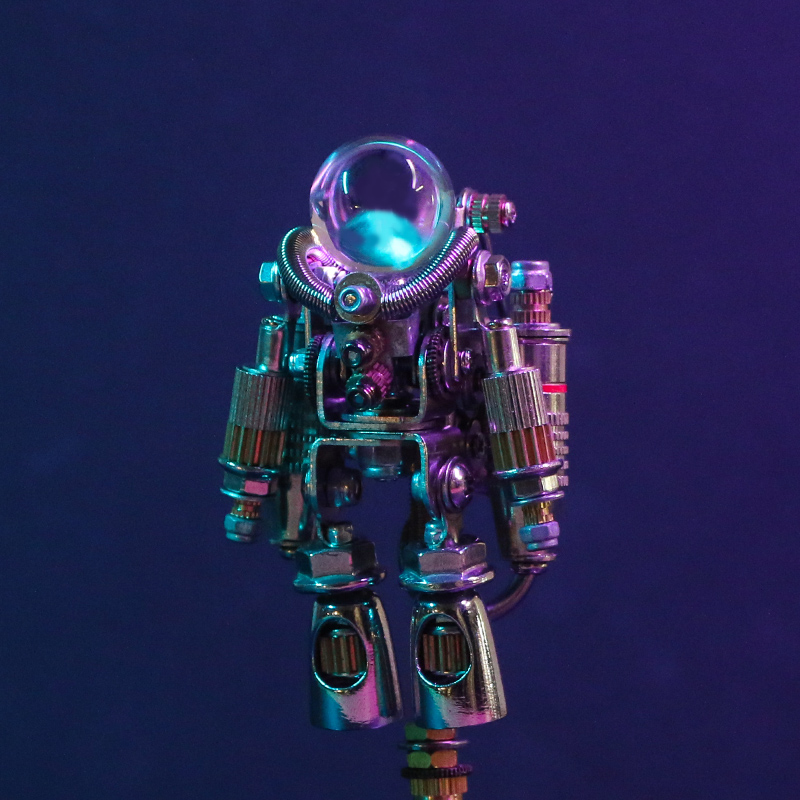 pre-painted parts DIY model gift This Moon Astronaut-3D Metal Art Kit DIY Metal Model Kit is the perfect gift for the astronaut enthusiast. It features pre-painted parts and an easy-to-assemble DIY model of a Moon Astronaut. This kit ensures reliable and creative fun for the whole family.Come and shop!
Mechanical Bull toys decorative gifts

 for both adults and children education promotes intellectual development This Mechanical Bull Animal Model Metal 3D DIY Assembly Kit makes a great gift for both adults and children. Easily assembled, it provides an educational and fun way to promote intellectual development. Featuring a realistic Mechanical Bull Animal Model and a unique design, this kit is an excellent way to foster creativity and problem-solving skills.
Deformable Tank Phone Stand gift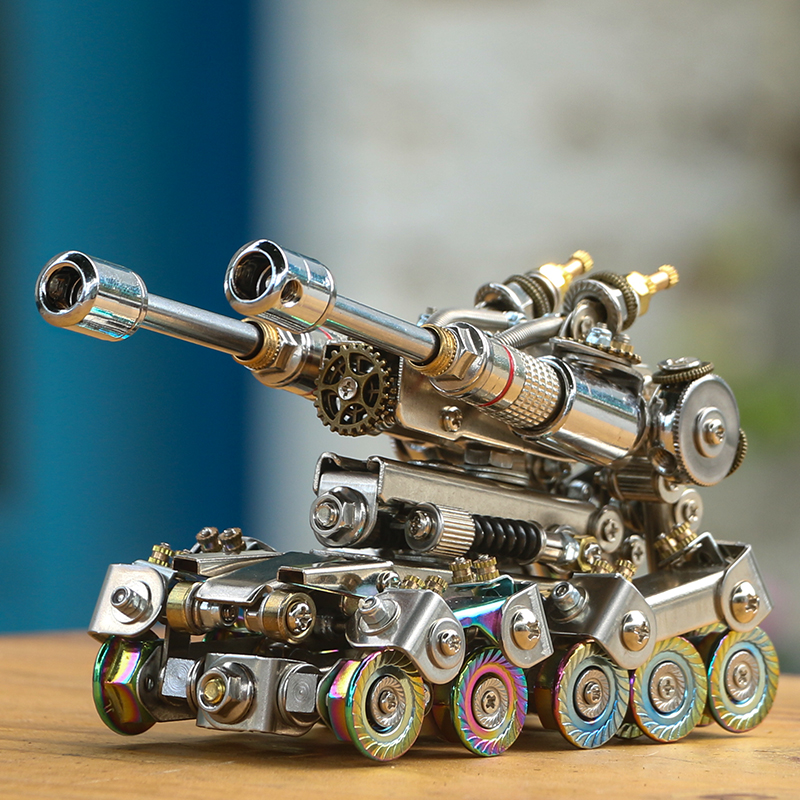 DIY assembly 3D metal model This perfect gift combines practicality and craftsmanship. The Deformable Tank Phone Stand 3D Metal Model Kit DIY Assembly Model features unique DIY assembly and a 3D metal model of a deformable tank. Assembly is easy, and the finished product has a unique decorative touch. shop now!
Cyberpunk butterfly gift toys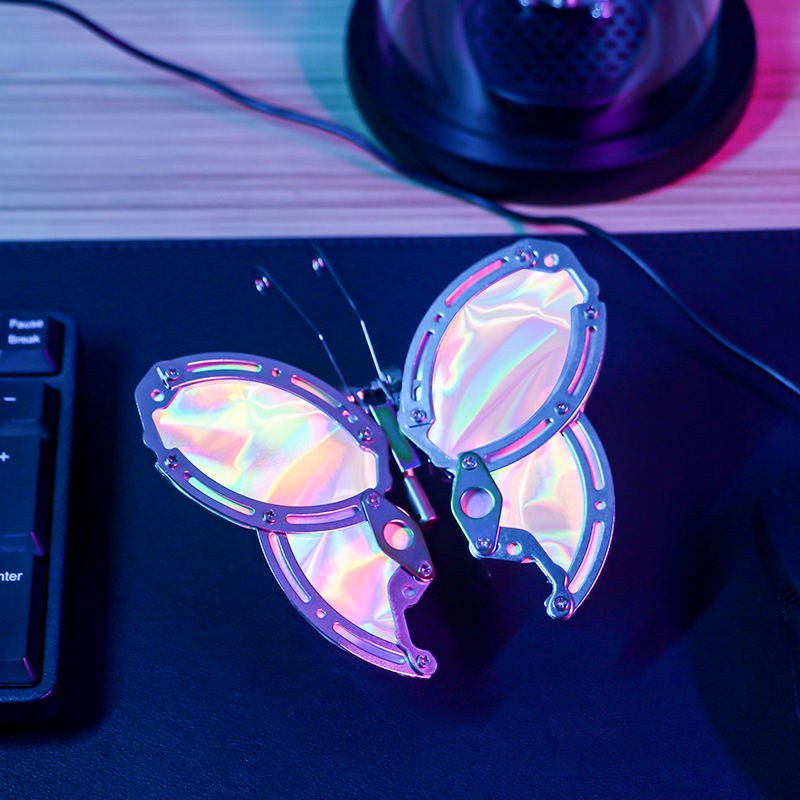 This Chaos Butterfly-Cyberpunk 3D Metal Art Kit is the perfect gift for any cyberpunk fan. Featuring a mesmerizing 3D metal design, this kit is easy to install and makes a great statement piece for any room. With its cutting-edge cyberpunk style, the Chaos Butterfly is sure to add the perfect futuristic touch to any space.
Model gifts designed with reference to Transformers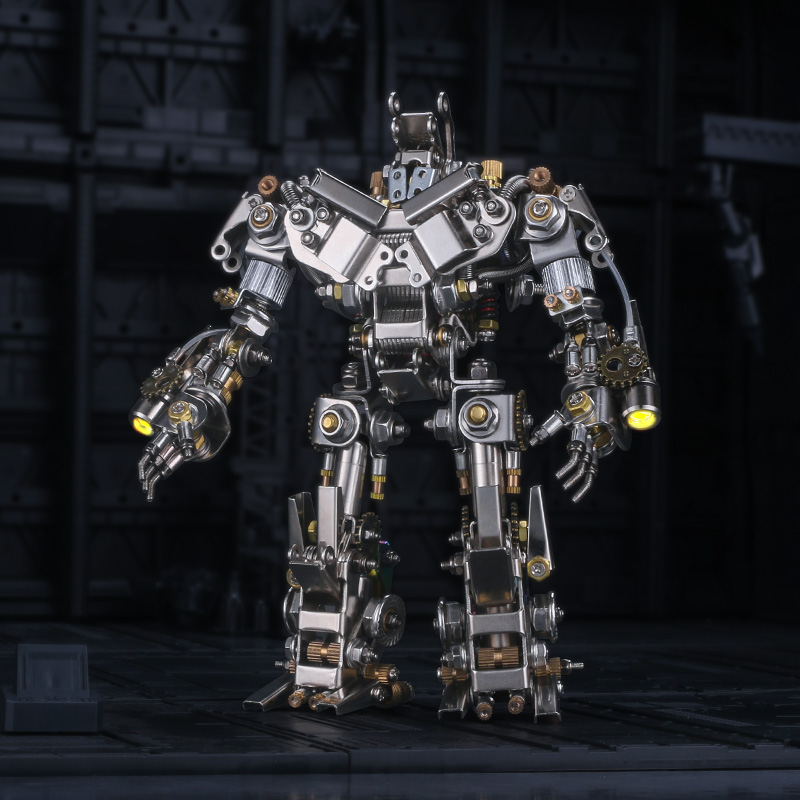 This is a reference to Transformers to get inspired by the design of the gift, if you like the transformation of the Golden Steel series of gifts, whether you say it is a good choice for your family or children
Cyberpunk metal mantis room decoration gift
 Assemble in hours This Praying Mantis 3D Model Kit is the perfect choice for DIYers and fans of Cyberpunk design. It features pre-cut and grooved pieces that easily snap together to form a detailed, stunningly realistic replica of a Mantis. Assembly takes hours and requires no paint, glue, or other supplies. Experience the satisfaction of a challenging puzzle project with this fun and stylish toy.
Mechanical Saints blind box 3D metal texture set decorative gifts toys
 Portable and lightweight The Mechanical Saints Blind Box 3D Metal Texture Set is the perfect gift for your fashion-forward friends. It features 10 various Mechanical Saints, perfect for a variety of looks and styles. This set is lightweight and easy to carry, making it ideal for on-the-go styling. Put together great gifts for your own signature look with this high-quality set.
Moon Palace Rabbit Lantern - Easter Gift & Decor - 3D Model Kit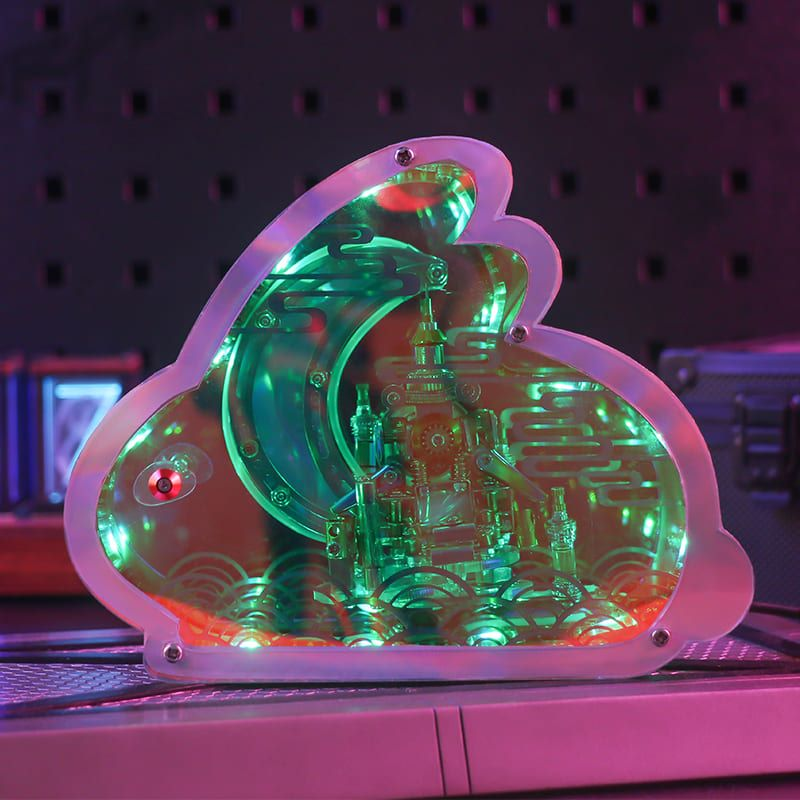 decor 3d model kit This Moon Palace cute Rabbit Lantern 3D Model Kit is perfect for dinner party, Easter gifts and home decor. Easy assembly and decoration, solid construction, and pre-cut pieces make putting together and painting this exquisite model a breeze. Let your creativity shine with this high-quality easy installation 3D model kit.
 In conclusion
 2023 is just on the horizon and what better way to mark the upcoming year than with a special gift? The most popular metal robot toy gifts are sure to blow away recipients this holiday season. From interactive play features to unique designs, there's something for everyone – no matter how picky they may be! And best of all, most of these robot toys can be found online at reasonable prices. So if you're looking for an innovative and memorable present that will be sure to create lasting memories, consider giving a metal robot toy gift. After all, it's not just about finding the right present; it's also about expressing your genuine care and thoughtfulness to someone special in your life. Select the best gift that can perfectly encapsulate your love and admiration and make someone's holiday season merry and bright!
---